Social Security Recipients to Receive Small Increase in 2017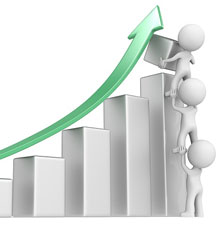 The Social Security Administration (SSA) recently announced its intention to implement a cost-of-living adjustment (COLA) for Social Security benefits recipients in 2017, which measures a whopping 0.3% increase. This COLA will increase the average monthly Social Security benefit to $1,360, which is an increase of about five dollars over 2016. While COLAs have been much more generous in the past, they have been miniscule in more recent years. Supplemental Social Security (SSI) recipients will receive the same 0.3% increase in their monthly benefits, reaching $735 per month for an individual over $733 per month in 2016. Likewise, a couple who receives SSI benefits will see their monthly payment rise from $1,100 to $1,103. 
SSA bases its COLA on the Consumer Price Index, which increased from the third quarter of 2014 to the third quarter of 2016. The SSA board has predicted several months ago that any COLA issued by SSA would range from 0 to 0.7%. Likewise, the Medicare Trustees issued a report in June that predicted a 0.2% COLA increase. Evidently, those projections were not too far off.
Unfortunately, small Social Security COLAs over time don't tend to add up to much, and can represent a serious hardship for those who live primarily off of their benefits. Increases in other costs, such as utilities and rent, greatly outpace the COLAs in Social Security benefits. These increases often leave senior citizens with very tight budgets.
Additionally, beginning in January, 2017, SSA will increase the maximum amount of earnings subject to the Social Security tax, from $118,500 to $127,200. Many Medicare Part B recipients also will face higher costs, although many retirees are exempt from Medicare Part B increases in years in which the increase is higher than the Social Security COLA.
At the Law Offices of The Elder Law Firm PC, we are Michigan Social Security benefits lawyers who dedicate their practice to protecting the interests of the elderly, as well as their families. The various benefits programs can be confusing, and we know that you will need guidance in navigating through their requirements. Call our office today to set up your free consultation and learn what options are available to you.