Don't Wait to Plan Your Retirement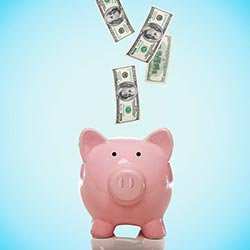 A challenging question to ask yourself, especially if you're reaching the age of 60, is whether or not you should retire. Many people don't retire fully because they like staying busy; however, others that don't retire don't do so simply because they can't afford it. If they don't have the coverage to carry them through, whether it be for medical expenses or otherwise, then what's the point of retirement?
Perhaps you fall somewhere in the middle of the above examples. Maybe you're probably considering retirement, but you're just not sure if it's financially feasible yet. There are certain questions you need to ask yourself to help you decide if you should retire. The issue is, many of these questions are ambiguous or have no real definitive answer. These questions include:
How long is your expected lifespan?
Are you currently independent and healthy?
Do you still or are you able to continue working after retirement?
What's the expected rate of return on your current investments?
Factoring in inflation, what will your future cost of living be after retirement?
Will you need long-term care?
Again, these questions can be somewhat difficult to answer, but they should give you an idea of the things you have to think about before going into retirement. You should also ask yourself if you're work is contributing to your emotional, physical, and mental wellbeing, or is it hindering it? In addition to talking to your employer about your retirement options, it's also wise to consult with an attorney or professional who's experienced with planning for long-term situations and care.
Get Help Today
If you're trying to help plan for your long-term care, know that you have options as well as outside help. The Elder Law Firm PC understands long-term care and the many insurance plans available for your particular needs. If you're looking at things like Medicaid, Medicare, and/or long-term care insurance, call us today at (616) 840-3754 to learn more about your options. We also host monthly seminars regarding long-term care insurance and Medicaid. Call us today to learn more about this informative event.