In-Home Assistance for Long-Term Care: Pros and Cons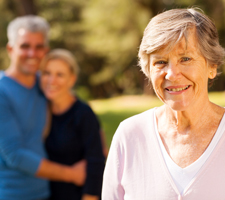 Receiving long-term care at home provides numerous advantages, including improved comfort and familiarity. With the pros, however, there are also cons. Home assistance isn't without its price tag, for example. Still, it may offer certain advantages not currently provided by healthcare facilities. Here are the top pros and cons of in-home assistance for long-term care.
In-Home Care: Pros and Cons
One of the biggest pros for in-home assistance is that the patient will be treated in a familiar environment. Nursing facilities and other long-term care centers can sometimes disorient patients due to the unfamiliar surroundings.
Since the patient remains at home, this may improve the overall patient wellbeing. While family tends to be the primary care provider in these situations (which helps keep care costs low), family-based care can often be emotionally and physically draining.
Assisted living, on the other hand, offers individualized care that may be best for patients who require a higher extensive level of care. Also, patients in assisted living have a better opportunity to socialize with other patients in their same age group.
The social aspect of assisted living facilities may help improve overall quality of life. The financial aspect, however, is another thing to consider with assisted living. This is where long-term care insurance comes into play.
If in-home care is to be used, it's best to utilize the services of a professional long-term care organization specialized in home care. In-home assistance usually involves a visiting nurse, doctor, or other care professional (or a combination of all three), assisting in medication administration, hygiene duties, and socialization.
Using professional care services for in-home assistance is paramount for ensuring high-level care. Professional care can be expensive, however, especially if the patient doesn't have long-term care insurance.
Learn More
While in-home assistance is definitely an ideal option for most, it's important to know your coverage options before taking on in-home care. The Elder Law Firm PC is experienced in dealing with long-term care planning and knows the best methods for covering this important medical expense. We're also experienced working with Medicaid and Medicare, in addition to other long-term healthcare insurance options. If you have any questions regarding in-home assistance or other care options, please call us at (877) 933-7252. Residents in the Grand Rapids area can also attend a free seminar led by attorney The Elder Law Firm PC several times a month regarding Medicaid planning. Call to reserve your spot at this exciting and informative event.