Meeting an Elder Law Attorney for the First Time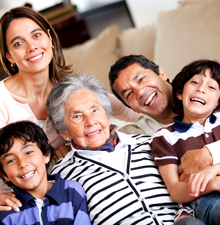 When someone decides to contact an elder law attorney to assist them with their eldercare issues, there are usually feelings of reservation. Most often these feelings are related to that person's understanding of the law and their expectations about the attorney. The following information has been provided to help ease whatever reservations you may be having about meeting with us for the first time and to inform you of the processes that we would follow when assessing your specific situation.
First, we have found that your understanding will be far better served if you are familiar with the fundamentals of elder law prior to the first appointment. Most of the clients who come in for initial consultations have already attended one of our free workshops. For those who have an immediate need or those who did not have the time to attend one of our free workshops, we will spend the first half hour of the meeting educating the individual about elder law issues and how those issues affect us all.
Once you have been given a sufficient base of elder law information, it is time to share your goals with an attorney. Since we want to provide more than just on-the-spot legal advice, we ask questions about your family dynamics, medical history, finances and any other topics that you decide to talk about.
Once we have a better understanding of your unique situation, then we:
Explore your health care concerns and your ability to afford assisted living, home care, adult day care, or nursing home care

Consider your income requirements and the availability of various benefits, including Medicaid and the VA's Aid and Attendance Pension Benefit

Share our initial impressions about your current and future needs for care and the financial impact that those needs will have.
This initial consultation is not designed to pressure you into retaining us as your attorneys. Typically, we invite you to go home and let the information sink in. If you later determine that there are more questions that need to be answered, you can call us or come in for a second meeting to get those questions answered. If you later determine that you want us to create a life plan for your family, we set up a meeting to begin creating that plan for you. Only when you feel comfortable with the information we have given you and feel confident about our ability to let that information work for you, do we want to move forward with you.
After a thorough review of your specific situation, recommendations will be made to preserve your assets and ensure that your resources are available to you for your care.
Our recommendations will always be:
Clear, understandable and effective
Respectful of your own ideas and plans
Responsive to your objectives
As a team — you, your family and our firm — will conduct a final review to ensure that our recommendations and the reasons behind them are clear and understandable. Together, we will implement the agreed-upon action plan. Then, we remain committed to being at your service for life, staying in touch to ensure that your plan continues to provide the peace of mind that you deserve.
Michigan Elder Law Attorneys at The Elder Law Firm PC provide assistance in protecting your assets and protecting your family through trusts, wills, Medicaid and estate planning. Contact us by calling 616.840.3754 or by requesting a free consultation online here.