Documents You'll Need When Applying for Long-Term Care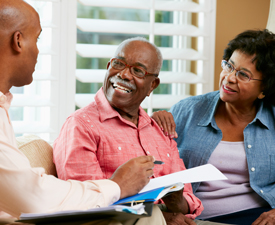 Applying for long-term care insurance can be a lengthy process, one that requires hours' worth of meetings with experts in the field. Typically, dozens of forms need to be accessed, filled in, and turned into the correct parties in order to see if you're eligible for certain benefits. Being prepared for this entire process is helpful for ensuring everything works out smoothly.
Below is a list of some of the different documentation you'll need when applying for long-term care insurance. Note that this list isn't exhaustive. Also, depending on the type of care you're seeking, you may not need every item on the list. It's best to work with a qualified elder law attorney to determine which documents you will need for the application process.
Documents You May Need During Your Application
The following are some of the documents you may need when applying for Medicare, Medicaid, and/or any other type of long-term care assistance:
Social security card
Original birth certificate
W-2 forms, self-employment tax returns, and all other proof of income from the previous year
Real estate appraisal of your home/property and/or copies of your mortgage
Life insurance policies (copies) owned by a spouse and/or the applicant
Driver's license
Every type of long-term care has different requirements, but if you have the above items on-hand you'll be sure to be prepared for the process. If you're thinking about applying for long-term care insurance in the distant or not-too-distant future, be sure to collect these above documents throughout the year so you can have them ready. Tax forms, for example, should be saved at the end of tax season, as these are integral to an application.
Learn More
Are you planning on applying for long-term care insurance but don't know where to start? We've got you covered. At The Elder Law Firm PC, we understand that insurance can be confusing. We're here to discuss your options and help you in the planning and application process. We also provide information about Medicaid and Medicare in addition to long-term care insurance advice. If you have a question regarding any of your long-term care insurance options, please give us a call at (877) 933-7252. Residents in the Grand Rapids area can also attend a free seminar led by attorney The Elder Law Firm PC several times a month regarding long-term care insurance and Medicaid planning. Call today to learn more about this event and to reserve your spot.